"Behold, children are a gift from the Lord."
~Psalms 127:3

Julian Matthew Delan
graced us with his presence
Tuesday, August 15 at 8:06 am
at California Pacific Medical Center
in San Francisco, California
6 lbs 6 oz and 18" long.

He is strong and healthy- aside from a little jaundice, despite the fact that he was 4 wks. early. We are so excited that our beautiful baby boy is here! He is beautiful!




This is a special place to come together to share poems, pictures and memories. We will keep you updated with Julian's adventures. We hope you enjoy visiting and sharing in our joy and excitement. This is Julian's first website with pictures of ultrasounds before he arrived, Mommy's baby belly as he grows and much more to come. We love Daddy for taking such good care of Mommy and Baby. Please sign our guestbook so we know you have visited.

FUN FACTS ABOUT ME




My birthstone is a sapphire which means clear thinking.
My flower is an Aster or Morning Glory (brown & deep blue).
My astrological sign is Virgo.
I will be born in the Chinese year of the Dog
I will start kindergarden in 2012.
I will be old enough to drive a car in 2022
I will finish high school in 2024
I will graduate college with the Class of 2029
My name Julian is of English origin
and means "powerful emporer"
My name Julian is also of French origin meaning "youthful"
My middle name Matthew is of Hebrew origin
and means "Gift from God"



"Mommy said Julian's nursery theme is TURTLES."
so we're ready for the celebration.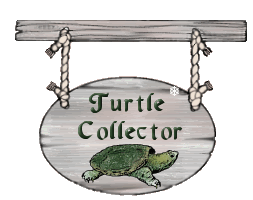 To My 1st Grandchild, Julian Matthew Delan

I would like to open this letter to my first grandchild by saying how very thrilled I am by the thought of you. You represent the concept of my reaching the next plateau in my life. I'm so looking forward to your coming into our lives in your own due time. God has a very special day planned for your birth and your arrival. There has never been anyone before, nor will there be after, that is just like you. You are unique, and individual, with a personality and characteristics that no one else will ever have. I already envision what you will become. For I am certain you are destined for great things, God is preparing you to have a very special place in His-story.

When your Mommy and Daddy told me, tears suddenly came to my eyes as I realized what they were telling me. I just kept saying over and over, "We're having a baby" I was a grandmother – or would be when you were finally born. But for now, you were growing in that special place within Mommy, a living, breathing little being, a gift from God. My first grandchild! How could I possibly deserve this joy!!!! I'm happy and in awe by the wonder and power of nature. From the moment of conception you were loved and will be loved all the days of your life.

So I built this website just for you so we can all share these happy times and watch you grow. We started with your 1st ultrasound and we will put your newborn pictures on your site as you grow for everyone to see.

Someday when you are grown you will see that God replaces the energy of youth with wisdom for the aging. It is through the eyes of wisdom that I try to communicate my thoughts of this letter.

You are my little angel on earth, my Baby Julian. I love you already!

Grandma Julia




JULIAN MATTHEW
Before you were conceived, we wanted you
Before you are even born, we love you
Before you are even here an hour, we would die for you
This is a MIRACLE of life
~~Maureen Hawkins






"Our Family"

Our family is a circle
of strength and love.
With every birth and every
union, the circle grows.
Every joy shared adds more love.
Every crisis faced together
makes the circle stronger.
(copied)




HAPPY VALENTINE'S DAY TO JULIAN
YOU ARE OUR PRECIOUS LITTLE ONE!
GRANDMA IS THINKING OF YOU ON
THIS DAY AND WILL BE THERE TO SEE
YOU REAL SOON.






HAPPY 1ST EASTER
BABY JULIAN



SPONGE BOB SAYS
IT'S TIME TO CELEBRATE, OUR LITTLE BOY IS TURNING 1 YEAR OLD
HAPPY BIRTHDAY JULIAN!!
1 YEAR OLD 08-15-06

BOO!


WE LOVE YOU JULIAN, HOPE YOU HAVE A FUN TIME AT HALLOWEEN BEING NEMO, YOUR PICTURES WERE PRECIOUS.